Grammy-winning, multiplatinum hip-hop superstar-actor-entrepreneur-philanthropist NELLY will perform on the upcoming Manny Pacquiao – Antonio Margarito World Super Welterweight Championship pay-per-view broadcast.  Nelly will sing his platinum hit single "Just a Dream" — (http://www.nelly.net/) for the first time live — immediately prior to the ring entrances of Pacquiao and Margarito, Saturday, November 13, in front of a live crowd at Cowboys Stadium, expected to exceed 50,000, and millions of viewers worldwide watching via HBO Pay-Per-View.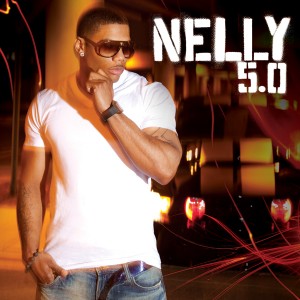 In August 2010, Nelly made a powerful return to the Billboard charts with "Just a Dream," the platinum lead single from his sixth album, 5.0, to be released by Universal Motown Records on November 16. Co-produced by Jim Jonsin and Rico Love, "Just a Dream" soared to No. 1 on iTunes' Top Hip-Hop/Rap Songs chart, No. 2 on Billboard's Ringtones chart, No. 3 on both the Billboard Hot 100 and Billboard's Digital Songs chart, and No. 4 on Billboard's Pop Songs chart. Just as fast as "Just a Dream" became the best-selling digital single of Nelly's career, the song's music video swiftly surpassed more than 18 million views on VEVO, proving to be a dazzling testament to Nelly's extraordinary mass appeal.
Ranked No. 3 on Billboard's definitive list of the best-selling artists of the current decade, Nelly has not only sold more than 30 million albums/singles in less than 10 years, but he also tied with Elton John for the most consecutive weeks at No. 1 on the Billboard Hot 100 chart by a male solo artist. 2010 marks the 10th anniversary of Nelly's explosive debut with Country Grammar and he is poised to celebrate this milestone in his extraordinary career by enjoying another banner year of success with the release of 5.0 on November 16.
Beyond music, Nelly released a fitness DVD called Celebrity Sweat in September 2010, and his hugely successful Apple Bottoms clothing line for women has expanded to include fragrance, handbags and accessories, footwear, intimates, swimsuits, plus sizes, scrubs, sunglasses, optical, jewelry, girls wear, and infant apparel. In addition to recently acquiring the rights to the Troop clothing line, Nelly is the CEO of his own label, Derrty Ent., co-owner of the Charlotte Bobcats NBA expansion team, and founder of two non-profit organizations, 4Sho4Kids and Jes Us 4 Jackie.
Remaining Tickets to Pacquiao vs. Margarito are priced at $700, $500, $300, $200, $100, and $50, and can be purchased in-person at the Cowboys Stadium ticket office in Arlington, or by calling Ticketmaster at 800-745-3000.  Tickets can also be purchased online at www.ticketmaster.com. The finale of HBO®'s all-access reality series "24/7 Pacquiao/Margarito" debuts Friday, November 12 at 9:30 p.m. Episodes one through three are available on HBO ON DEMAND®.  The entire four-part series can be watched on HBO starting Friday at 8:00 p.m. and Saturday at 9:00 a.m. All times are ET/PT.