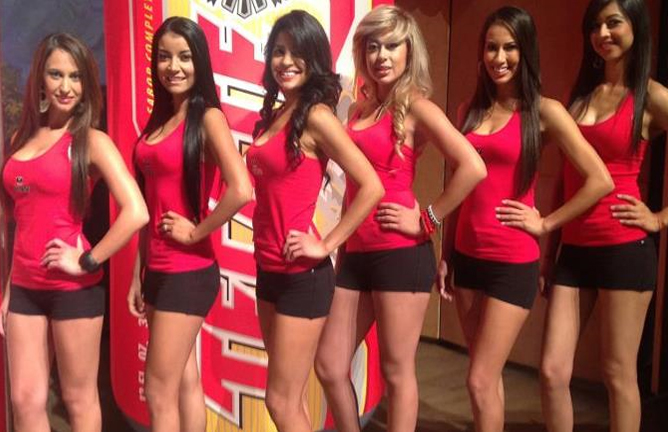 Photos of the Tecate Girls, Chicas Tecate:
The Chicas Tecate, or the Tecate Girls, have always been a favorite of fight fans. The traveling troupe of lovely ladies and ring card girls makes the rounds for a lot of the big fights, especially those in Mexico or the southwest of the U.S., but all around the country and around the world as well. Right here, you can take a look at a great collection of sexy photos of the Tecate Girls. Enjoy.
Chicates Tecate – The Tecate Ring Card Girls – Photo Gallery
Need more photos of the beautiful Tecate Girls? Then be sure to check out the lovely Las Deportadas, as well as the sizzling, sexy Christina Salazar.
Of course, the Chicas Tecates have their own signature outfits. They're usually wearing the little red skirts with the red and black bikini style top, although sometimes they have a white top, or some combination of those colors and looks. That's opposed to the baby blue short shorts and bikinis of the Top Rank Knockouts, or the skimpy blue and gold Corona Girls outfits.
Which of these boxing ring card girls, or groups of girls, is your favorite? Whoever or whichever it is, be sure to enjoy all of the great photos we have and all of the lovely ladies we feature on ProBoxing-Fans.com.
Comments
comments