What a busy boxing weekend! With Erik Morales vs. Danny Garcia, Zab Judah vs. Vernon Paris, James Kirkland vs. Carlos Molina, Sergei Liakhovich vs. Bryant Jennings, and more, there's a lot to consider as we revise our rankings in their respective divisions. So, we've gone back to the drawing board to update our junior welterweight division top 10, junior middleweight division top 10, and heavyweight division top 10 rankings. Check it out here and see what we've considered as we reordered the standings after an up and down weekend of major action.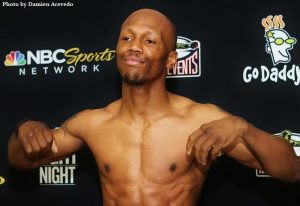 The busiest division over the past few weekends has been the junior welterweight division. This past weekend, we saw Danny Garcia win a title strap by defeating Erik Morales, and we saw Zab Judah put on the best performance he's had in about seven years when he got rid of Vernon Paris in just 7 rounds. Also, recently in that division, we saw Kendall Holt reestablish his place as he wiped out Tim Coleman. So the top 10 rankings there have definitely been shaken up with all of these fights, and especially the Morales vs. Garcia results and Judah vs. Paris results.
The junior middleweight scene got more muddled instead of clarified, as Carlos Molina was on his way to scoring a nice upset against James Kirkland, until the referee inappropriately disqualified him, screwing everything up. Molina had just been knocked down so he still needed to survive two more rounds, but we'll never know how the fight would have played out for either man now.
At heavyweight, undefeated prospect scored the best win of his career as he cruised past Sergei Liakhovich. He now cracks the top 10 in the stagnant, largely retread division, where it seems like everyone else has already lost to one, or both, Klitschko brothers. So we've updated our rankings there, and had to drop somebody off the top 10 to make room for Jennings. That somebody? David Haye.
So go ahead and check out all of our updated division rankings, and keep on checking back with ProBoxing-Fans.com for more nonstop boxing news updates, all day, everyday.