With 2015 well under way, it's time to pose the annual question of what fighters are best poised to move from the status of top-ranked contender and up to becoming a World Champion. Note the capitalization of "World Champion," because by that I do not mean just grabbing an (even a major) alphabet belt. Instead I mean becoming a champion as recognized by ProBoxing-Fans, a very different prospect indeed.
These five are the most likely to snatch the crown and take the throne of their weight class. The list as a whole reveals two interesting points. First, in many instances the main obstacle for the contenders isn't ability, but politics. Also revealed is that 140 lbs World Champion Danny Garcia has a big target on his back.
1. Mikey Garcia: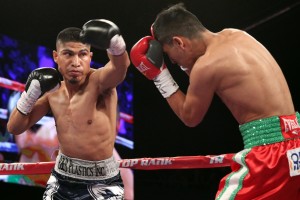 With the super featherweight championship vacant, the only things separating the very talented Mikey Garcia from the crown are promotional disputes and a showdown with another top five boxer. Being World Super Featherweight Champion is literally just a hair outside his grasp.
Still, Garcia has been on the shelf for a year due to those disputes, and his future remains unfortunately in question. After a lengthy layoff, he may decide to move straight to Lightweight as well.
2. Gennady Golovkin: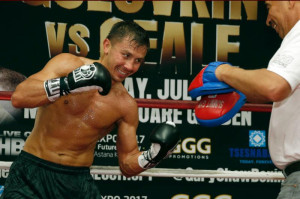 Frankly, there is no one in the middleweight division I would favor over GGG. I do not believe he would knock out all contenders, but I do believe he beats all contenders. If he doesn't become World Middleweight Champion this year, it is because Miguel Cotto or Cotto's successor refuses to face him.
3. Terence Crawford: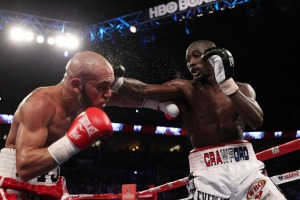 Crawford is already the World Lightweight Champion, but is set to move up to junior welterweight. At that weight class, he should instantly become a Top 5 contender, perhaps ranking as high as #2 or #3 depending on events. The bottom line is that Crawford would become a serious threat to divisional king Danny Garcia. However, since Crawford is promoted by Top Rank, and Danny Garcia went to Al Haymon in the Golden Boy divorce, there do remain political obstacles to making a match with him.
4. Lucas Matthysse: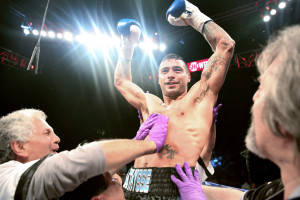 I know what you are thinking, that Junior Welterweight World Champion Danny Garcia has already beaten Matthysse. Yet think about that fight for a moment. Matthysse was either even or ahead on the cards when his eye was closed by a left hook in the 7th. It was from there that Garcia was able to get on top of the hard-hitting Argentine, who was effectively blinded on one side.
I do not dispute Garcia's victory, which was very fair, but merely point out that closing a guy's eye like that is the sort of thing that is as much due to luck as it is to ability. All things being equal, Matthysse could easily come out the winner if these two fighters were to fight a rematch. The Golden Boy-Al Haymon split make that rematch unlikely this year, but not impossible.
5. Koki Kameda: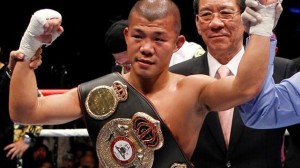 I give our #1 bantamweight contender even odds if he should ever meet World Champion and fellow Japanese boxer Shinsuke Yamanaka.