In this week's three punch combo I will first explain why I have no issues with Adrien Broner's upcoming fight on February 16th.  Next, I will look at why the cancellation of his fight with Andre Ward may be a positive for the career of Kelly Pavlik. And finally, I'll take a peek ahead to the boxer I feel may put on the breakout performance of 2013.
Adrien Broner's Upcoming Bout
This week Adrien Broner's opponent for his February 16th Lightweight title defense in Atlantic City was finally announced. He will be facing former WBA Light Welterweight Champion Gavin Rees. And the selection of Rees as the opponent has drawn quite a bit of criticism from boxing fans.
I think the criticism of Adrien Broner in this situation is completely unjust.  First, as fight fans, we should be excited that Broner is willing to stay active. Oftentimes we come down very hard on fighters, particularly those rising in stature like Broner, for not staying busy enough.  So let's be appreciative that we have a potential star in the making who wants to be fighting often.
Secondly, this is only Broner's second fight at Lightweight.  The Lightweight division itself is rather devoid of talent at the moment.  But before Broner heads northward it is very wise of him and his management team to get somewhat established at Lightweight.
And finally, given the fact the division is not strong, Rees really is not that bad of an opponent.  He is a legitimate Lightweight and is actually coming down in weight from the division where he once held a championship belt.  His only loss close to five years ago against Andriy Kotelnyk.  And last year Rees handed Andy Murray his first professional loss.
Adrien Broner is a very gifted boxer and as fans we need to appreciate the fact that he is willing to stay active.  And I am certain that soon boxing fans will get their wish and see Broner in with more elite competition.
Kelly Pavlik's Future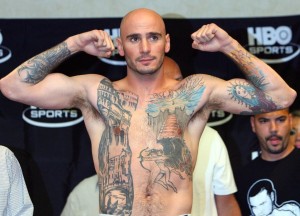 This week it was announced that Andre Ward had to cancel his scheduled bout with Kelly Pavlik due to an injured shoulder.  So what does this cancellation mean for Pavlik's career?
Being from Northeast Ohio, I have acknowledged in the past that I am a big supporter of Pavlik's.  However, even for his biggest supporters, it was very difficult to imagine a scenario where Pavlik would have any success against Ward.  Ward is bigger, stronger and much faster than Pavlik.
In all likelihood, Pavlik would have been outclassed and taken a tremendous beating at the hands of Ward. So the cancellation of the fight is not a bad thing for his career.
Almost instantly following the cancellation there were rumors tying Pavlik to both Lucian Bute and Arthur Abraham.  If I were Pavlik and his people I would jump at either bout.  Both Bute and Abraham have big followings where they are from. As a result, whether facing either man in his home of either Montreal or Germany respectively, it would generate a paycheck close to if not exceeding what Pavlik was to make for the Ward bout.
Also good for Pavlik is the fact that both Bute and Abraham are stylistically good matches for him.  Pavlik has an excellent right hand and the southpaw Bute has shown vulnerability to being hit by that punch at will. Abraham is slow and not an active fighter in the ring.  Pavlik could be able to control distance with his jab and outhustle Abraham in the fight.
Understandably, Pavlik was disappointed that his big fight with Andre Ward was cancelled.  This however may be a blessing in disguise for Pavlik.
2013 Breakout Performance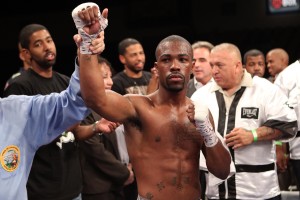 Recently our award for 2012 breakout performance of the year went to Adrien Broner with his spectacular victory over Antonio DeMarco in November.  And in light of that, let me give an early prediction for who will earn the 2013 breakout performance of the year.
Gary Russell Jr. is one of the most exciting young fighters in the game.  He possesses probably the fastest hands in the sport today and compliments that with excellent punching power.  His one punch knockout of Roberto Castaneda in November was a candidate for knockout of the year.
Unfortunately for him, 2012 was a lost year for Russell.  Injuries and issues finding suitable opponents that the networks would go along with derailed what looked to be a promising year for Russell, our 2011 Prospect of the Year.  However, I think circumstances have changed and Russell will be much more visible in 2013.
It does seem his promoter, Golden Boy, is more willing to step up his competition.  Already there have been rumors that they were trying to put together a bout with former titlist Jhonny Gonzalez. Even if that fight does not come off, it is a good sign his management team is now seeking out bigger fights.  And with both HBO and Showtime interested in Russell, eventually they will be able to lure someone into a fight.
Of course, with bigger fights comes the chance for Russell to shine.  Russell is so talented that I believe he will put on a scintillating performance when given the opportunity. And that is why I feel in 2013 he will put on the breakout performance of the year.