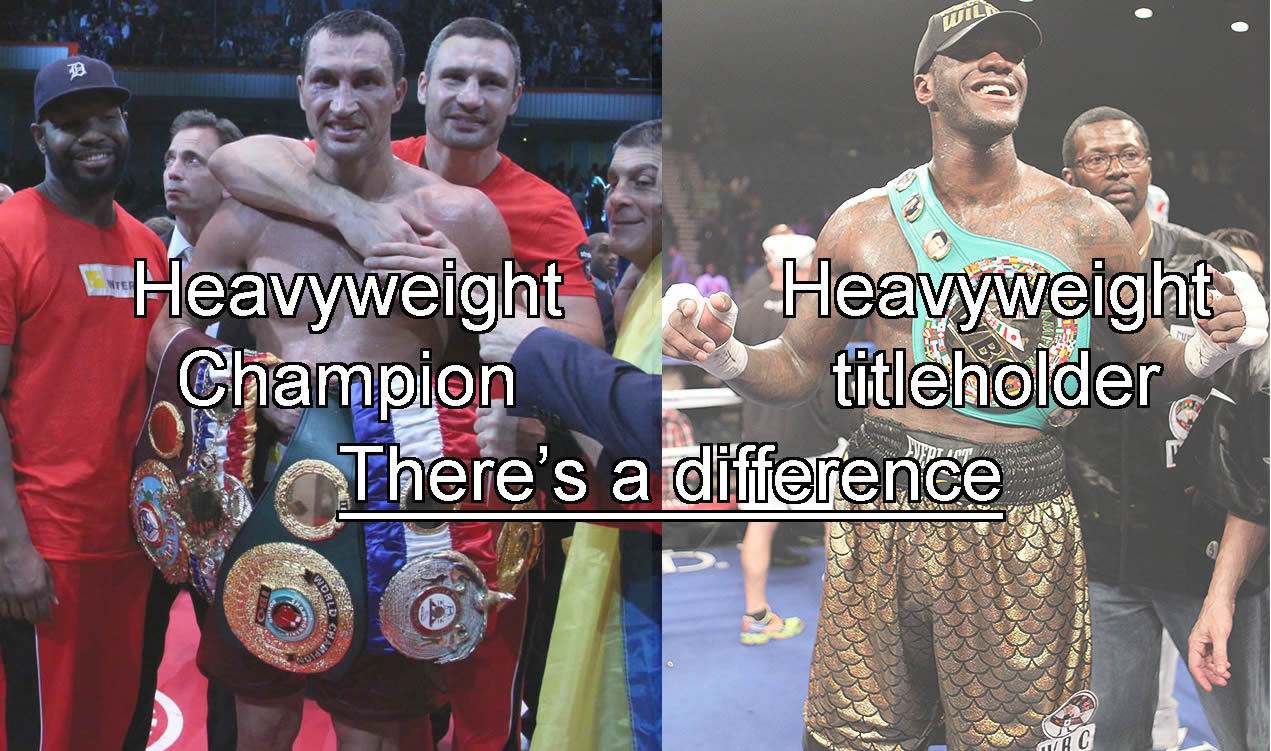 There's been a lot of talk of the new Heavyweight Champion. In this boxing meme, you see the difference between a Heavyweight Champion, and a Heavyweight titleholder.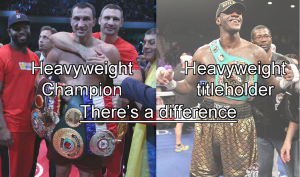 If you listen to the promoters and the announcers, then Deontay Wilder is the new Heavyweight Champion of the World.
But that's not correct.
Wladimir Klitschko is the Heavyweight Champion. He's the only one. Deontay Wilder is now a Heavyweight titleholder, holding a rather meaningless titlestrap. There's a difference.