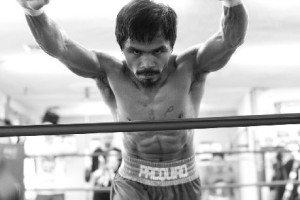 The Manny Pacquiao vs. Antonio Margarito bout is finally just days away, after several months of build up that has produced everything from controversy to excitement, and much more. ProBoxing-Fans.com has been providing nonstop coverage of the Pacquiao vs. Margarito PPV fight, and will continue to do so following the aftermath of the bout as well.
Check out all of the pre-fight coverage that we have put together for the contest, including previews, predictions, columns and rumors, photos and training videos, and much more. It's all available in one place right here, and it's all available only from ProBoxing-Fans.com.
Pacquiao vs. Margarito Previews & Predictions
Columns & Rumors
News & Updates
Pacquiao Margarito 24/7 Recaps
Photos & Videos
And of course, don't forget to check out our live Pacquiao vs. Margarito results, available on the night of the fight, Saturday, November 13th. As soon as the PPV begins we will be providing nonstop coverage including round by round updates of the main events, and recaps of the undercard fights, and much more. So check back in then and favorite or bookmark that page so you can have up to the minute Pacquiao Margarito results!