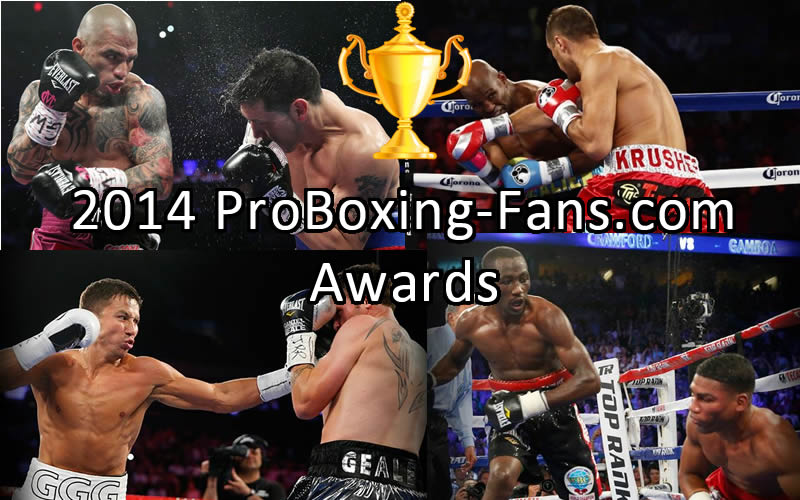 Annual Boxing Awards Season – 2014 Fighter of the Year, Fight of the Year & a Dozen More:
It's time for our annual boxing awards, one of the best times of the year! The dust has settled from this year's marquee action, and we've seen it all in the Sweet Science. Record-breaking history, shocking surprises, defining wins and on down the line from there. So which fighters, fights and moments were the best of the best?
Right here, you'll find our entire collection of 2014 Boxing Awards. We'll publish one new award per day until the end of the year, so you'll have plenty to keep you occupied throughout the holidays and into the New Year.
The 2014 ProBoxing-Fans.com Boxing Awards
[checklist]
As always, please feel free to join the conversation and share your own thoughts about the winners and losers from the year that was. Bookmark this post and check it once per day to see the latest addition and the new award winners.
Enjoy the holidays, enjoy the 2014 Boxing Awards, and thanks for helping ProBoxing-Fans.com have another successful year giving you the best of the best with all of the boxing news coverage you need.