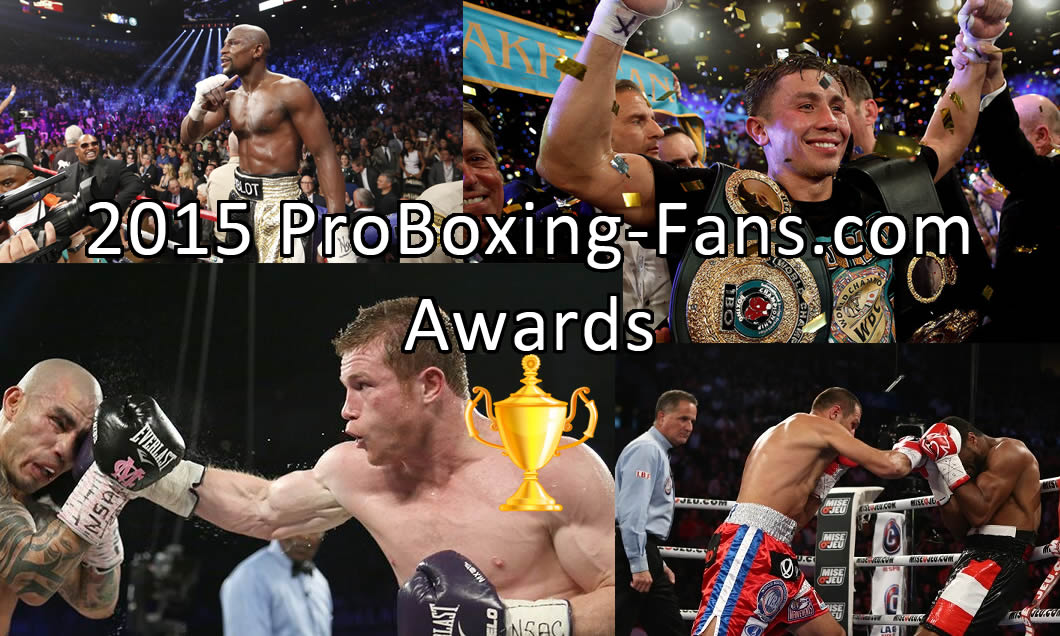 Annual Boxing Awards – 2015 Fighter of the Year, 2015 Fight of the Year & a Dozen More:
It's time for our annual boxing awards, one of the best times of the year! Which fighters, fights and moments were the best of the best? Or in some cases, the ones we'd rather forget?
Right here, you'll find our entire collection of 2015 Boxing Awards.
We'll publish one new award per day until the end of the year, so you'll have plenty to keep you occupied throughout the holidays and into the New Year.
Our first award-winner will be released this Thursday, December 17th.
So be sure to check back with the site then, and follow up each day for another winner.
The Complete Award List for the 2015 Boxing Awards from ProBoxing-Fans.com
[checklist]
As always, please feel free to join the conversation and share your own thoughts. Chime in on the comments or through social media and voice your opinion.
Enjoy the holidays, and enjoy the 2015 Boxing Awards. Looking ahead, be sure to keep hanging with us all throughout the New Year for all of the daily boxing news and coverage you need!