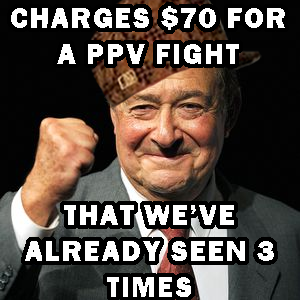 If you've been following us on Facebook lately (and you are doing that, aren't you?) then you will have noticed we've really been having fun with the boxing memes over the past few weeks. Here's a look at one we just posted and created a few days ago. So take a look at "Scumbag" Bob Arum right here…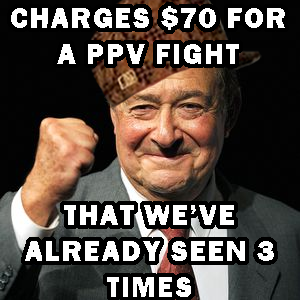 We'll be posting more of these boxing memes on the site. Why? Because we find them hilarious.
If you have any new ideas for memes we should create or need to post, then go ahead and let us know in the comments below, or in our new fan forums.