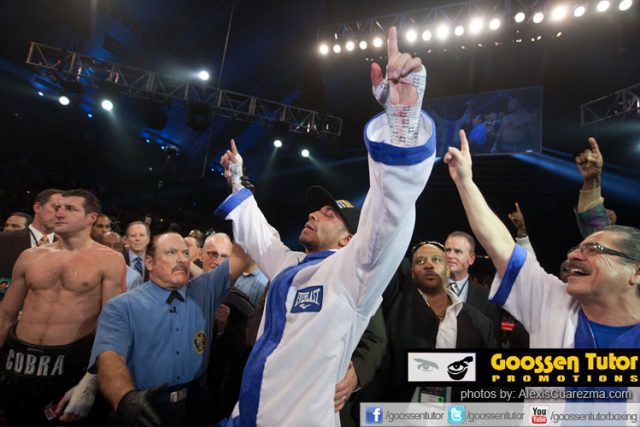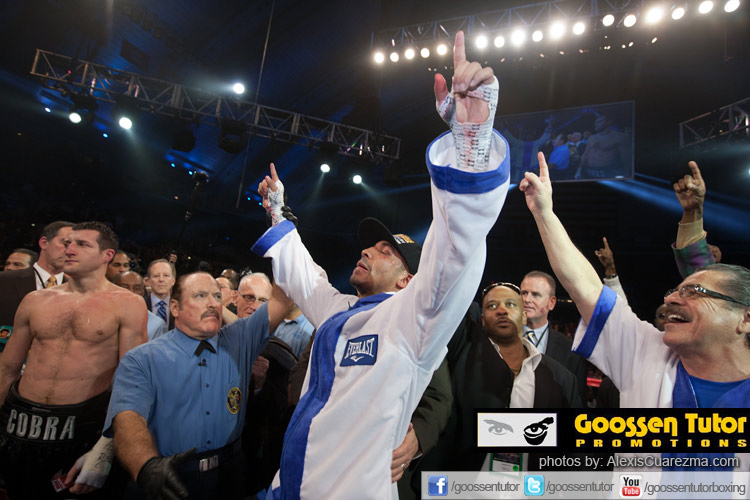 The Best Boxer of the Year in 2011:
Plenty of things about the year that was in boxing were disappointing, and you've probably had your fill of hearing about them. But it wasn't all bad. There were great fights, crushing knockouts and more.
Boxing fans were also given a glimpse at life in A.M.P. That's life After Mayweather & Pacquiao. With the two preeminent fighters in the game closing in on the end of their careers, one undefeated American with a lengthy list of amateur and professional credentials may just be able to pick up the reins. That man is 2011's boxer of the year, and his name is…
Boxing's 2011 Fighter of the Year: Andre "S.O.G." Ward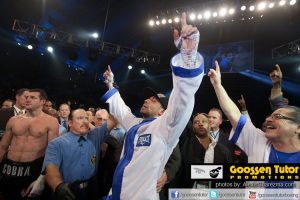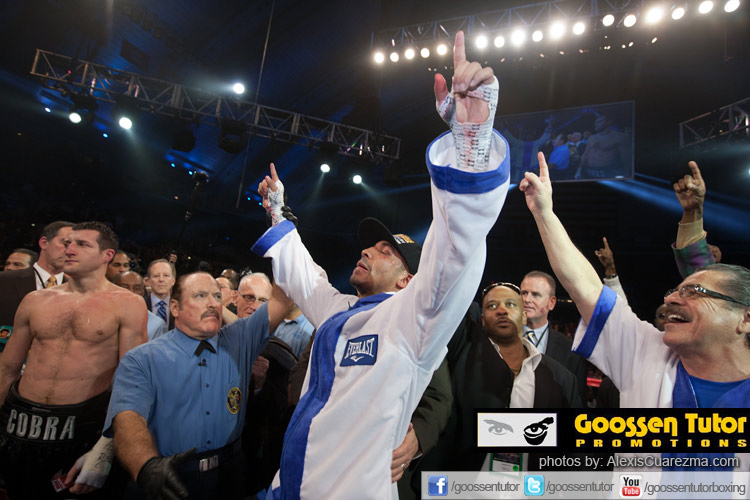 Your 2011 Fighter of the Year is also your new Super Six Tournament champion. After surviving a two-year, five-fight gauntlet through the Super Six, Ward emerged undefeated and unscathed.
He began the tournament as an unproven fighter with a big name thanks to his Olympic gold medal. He leaves it two years later as a unified champion, the clear top dog in the super middleweight division, and a top 5 pound for pound fighter with dominating wins over the likes of Carl Froch, Mikkel Kessler and Arthur Abraham to his credit.
Ward, 25-0 (13 KOs), doesn't just bring home the 2011 Fighter of the Year award for his collective work over a two-year span though. He did more than enough in the preceding 12 months to warrant this recognition.
He took care of business against Abraham as he was supposed to, and then he completely controlled Froch in what was supposed to be a very competitive fight.
—> Don't forget to check out the rest of our 2011 boxing awards for dozens of different year-end awards and honors!
If you're an opponent preparing to face Ward, what in the hell should you prepare for? The master technician who earned his chops with an amazing amateur run which culminated in Olympic gold? Or the tough as nails inside fighter who will push you around, pin you on the ropes, or stand toe-to-toe and outslug you? Your choice.
Ward can take a shot. He can fight through adversity, as he did against Froch when hummed right along with a broken left hand. He can beat you at your game, to a prove a point to you, or himself, or whoever else. He can tag you hard enough to make you think twice. He can render your best fight plan utterly useless.
Best of all, he's still improving. Every time we see S.O.G. in the ring, there's a new wrinkle or refinement. A new strength. Something else for opponents to fret over.
Still just 27 years old, Ward might not be a box office star yet outside of his hometown of Oakland, but that should hopefully come in time. If the American public can't get behind a wholesome family man with a shining smile, a gold medal around his neck and a list of big names on his resume, then we better stick to following the police blotter for the latest news on Floyd Mayweather or Kelly Pavlik.
2011 was the year of the S.O.G., so congratulations to Andre Ward on his Fighter of the Year honors and Super Six Tournament victory.