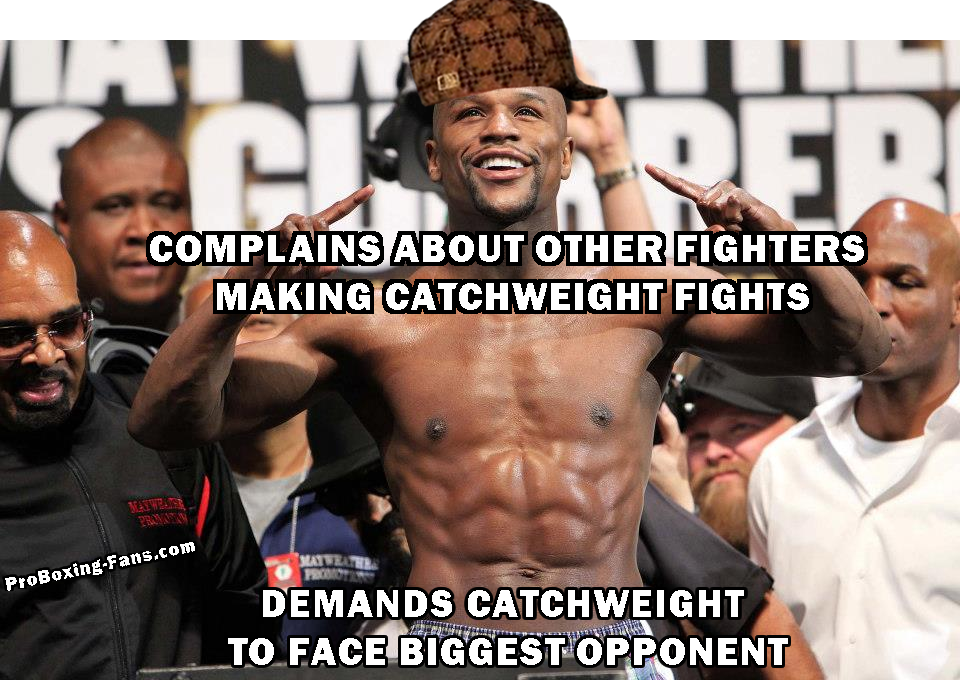 Floyd Mayweather has officially announced that he'll be facing Saul "Canelo" Alvarez. The fight will take place at a catchweight of 152 lbs, two pounds beneath the limit of the junior middleweight division. What does that mean? It's time for a return of our boxing memes!
Below, take a look at our new Scumbag Floyd Mayweather meme, as well as a more positive outlook on the situation. Take a look and be sure to pass along these Mayweather memes.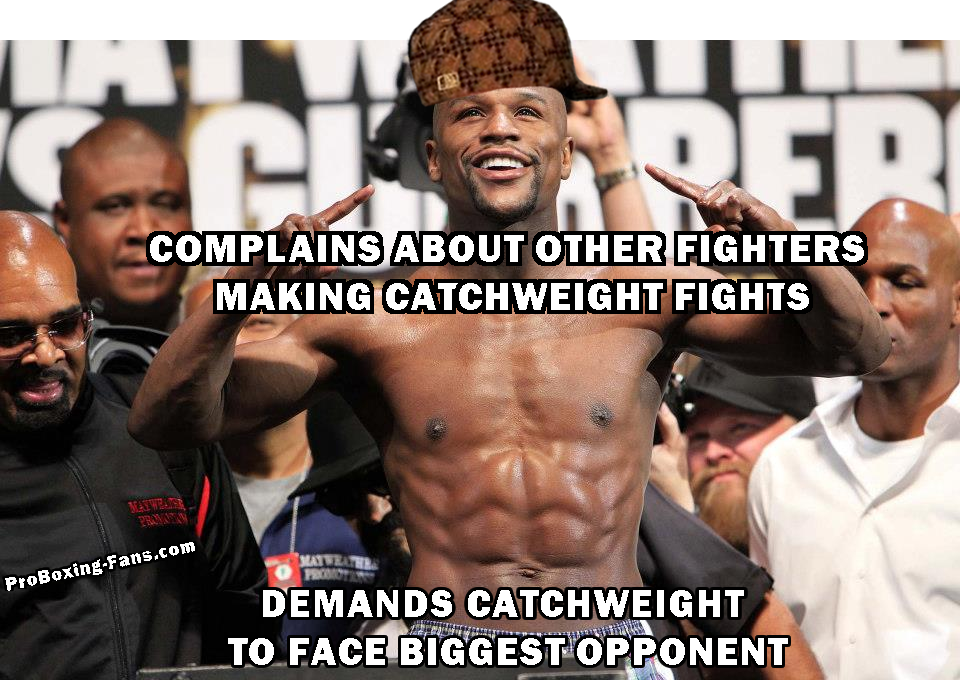 Scumbag Floyd Mayweather Meme – "Complains about other fighters making catchweight fights… demands catchweight to face biggest opponent."
Mayweather has complained about Pacquiao making so many catchweight fights in the past, but he's following suit here when he found it advantageous to himself.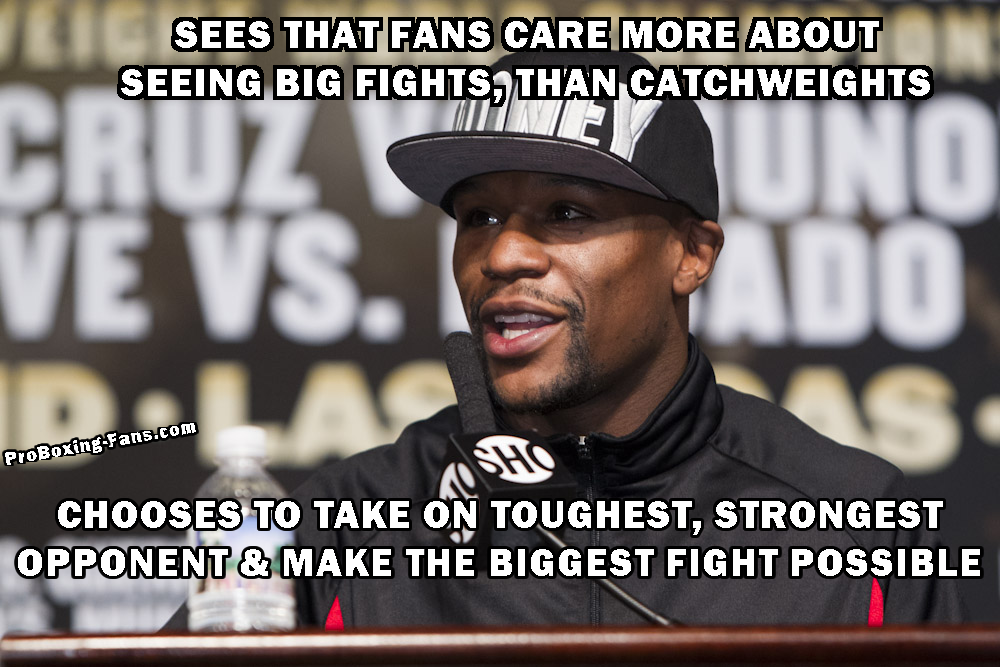 Mayweather and Canelo Meme – "Sees that fans care more about big fights, than catchweights… chooses to take on toughest, strongest opponent & make the biggest fight possible."
Of course, the other side of the equation is that Mayweather could say, after seeing Pacquiao and others do this, that he noticed the fans didn't really care about catchweights. And so, he decided to opt for one and make the biggest, toughest fight that he could. What's wrong with that?
Enjoy our Floyd Mayweather memes? Pass them around, or suggest what types of boxing memes we should come up with next.