Over the past few weeks, the ProBoxing-Fans.com team has been working on an exclusive, ongoing series – the Klitschko Readiness Rating. It's designed to take a look at the top contenders in the heavyweight division, analyzing how they may fare against the brothers Klitschko, and whether or not they are ready to take the leap.
Right here, you'll find the complete results from the Klitschko Readiness Rating and see which fighters came out ahead, and which ones would be wise to steer clear of Mount Vitali or Mount Wladimir.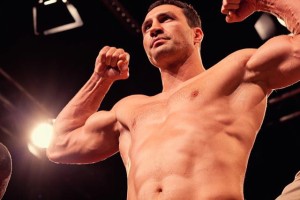 Klitschko Readiness Rating Results & Pecking Order
There's a lot that goes into evaluating somebody's potential to not just hold up against the Klitschkos, but potentially score an upset win. You certainly need to be skilled and seasoned, but you also need real size — consider that the "Three S rule." But does a fighter have the chin to hold up to punishment, the power to dish it out, the willingness to go for broke in an attempt to win, rather than just surviving?
Those are the issues we tackle in the Klitschko Readiness Rating, and in the exception of David Haye, we exclusively evaluated fighters who have not yet been in the ring with either Klitschko brothers.
The goal is to find the contenders who we'd most like to see face the brothers, and the fighters who may have the best chance at winning. Certainly, nobody needs to see Tony Thompson or Chris Arreola in there again, and nobody cares about the Manuel Charrs of the world getting their title shots.
Did we overrate somebody? Did we underrate somebody, or overlook a contender entirely? Be sure to let us know in the comments below, or in the comments for each individual piece in the Klitschko Readiness Rating series.