Check out our boxing pound for pound list as it stood in April 2014. The top 20 pound for pound list had jut been updated following Manny Pacquiao's rematch win over Timothy Bradley, and includes all the other recent previous big action.
Fighter
Record
Change
45 ( 26) – 0
–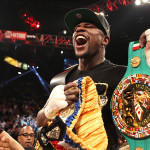 Money Mayweather just keeps on rolling. He dominated Saul "Canelo" Alvarez in the biggest event of 2013, staking his claim not only as the top pound for pound fighter in the world, but the ProBoxing-Fans.com champion in multiple weight classes; 147 and 154 lbs. His ring IQ, his innate sense of timing and distance, and his all-around boxing skill and acumen have truly made him nonpareil in the sport. Marcos Maidana gets the next crack at things.
27 (14) – 0
–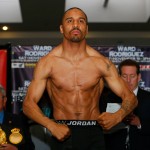 Mikkel Kessler. Arthur Abraham. Carl Froch. Not bad for a largely unproven fighter at the start of the Super Six Tournament. Then came the complete domination of Chad Dawson. Ward has been on an absolute tear, and hasn't even seemed particularly tested or bothered against any of those guys. The injuries have been an unfortunate momentum breaker for the S.O.G., but finally got back into action with his route of Edwin Rodriguez. Nothing else planned yet, which is disappointing.
13 (8) – 0
–
Rigondeaux finally lured Nonito Donaire into the ring, mostly getting his opportunity due to the fact that Donaire's team wasn't going to put together a fight against Abner Mares. The Jackal took full advantage of his shot, and even if you thought he would win, you probably didn't expect him to be so dominant. Rigondeaux completely dictated the fight against Donaire and showed a clear superiority in terms of pure boxing skill and ability. One of the best amateur fighters in history has had perhaps the best first dozen plus pro fights of any fighter to ever lace them up.
39 (33) – 0
–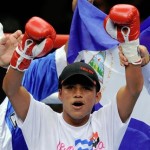 Gonzalez has built up quite the undefeated stretch thus far in his career. He's the former WBA strawweight champ and the current WBA 108 lbs titleholder, with five title defenses since he won the belt in 2011. El Chocolatito is now lining himself up for a shot at a title in a 3rd division, joining the crowded, action-packed scene at Flyweight. Doesn't hurt that he beat the guy who ousted Brian Viloria at that weight, either. Been staying busy with a string of tune-up level fights, but hopefully something big is on the horizon next.
55 (40) – 7 – 1
+1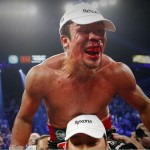 So, how does Juan Manuel Marquez move up a spot in our rankings after his loss to Timothy Bradley? By some complex-voodoo-math, that's how. It's just hard to sort out the Pacquiao, Bradley and Marquez triangle. Bradley is a clear rung beneath Pacquiao. Marquez just knocked out Pacquiao. But Bradley has the win over Marquez. Hmm. The Bradley-Marquez fight is the closest of the bunch, and the loss is the least damaging for Marquez. With Bradley most recently coming off the loss to Pacquiao, and there being no way that Pacquiao can be above Marquez, we have Marquez here. Got it? Good.
56 (38) – 5 – 2
+1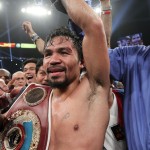 Manny Pacquiao got his revenge and settled the score against Timothy Bradley. The fight was actually closer than their first match, but nevertheless, Pacquiao got the deserved win. With two wins back under his belt, he is supposedly taking on the winner of the Marquez vs. Mike Alvarado fight next. However, there's been murmurs of a third fight with Bradley for some reason.
51 (28) – 2 -2
-2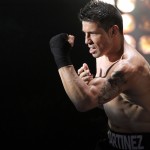 I don't like dropping guys solely due to inactivity caused by injury, but my hand has been forced as the sport has been busy in Maravilla's absence. Further, we have the question of whether or not age is catching up to Martinez. He has survived his last two encounters against Julio Cesar Chavez Jr and Martin Murray, but was sent to the deck on each ocassion, and he came out of both battles with injuries that relegated him to the sidelines. Remains the middleweight kingpin, and his body of work over has been stellar, but questions loom about his future in the sport. He'll have a chance to answer them all for himself when he takes on Miguel Cotto in June.
31 (12) – 1
+1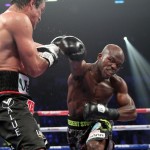 Wait, so Bradley loses his first fight, officially, and he moves up a spot? Sigh. Yes. As we've been saying, the Pacquiao-Marquez-Bradley situation is a mess. But he has the legit win over Marquez, and he acquitted himself pretty well against Pacquiao in fight number 2. Plenty of intriguing places for Bradley to go now, and I'm guessing that even in defeat, he feels as if he has the monkey off his back now.
61 (51) – 3
+1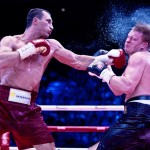 If you've followed the pound for pound rankings on this website, then you have surely noticed Klitschko jumping up and down from update to update. That's because from fight to fight my opinion changes on how dominant he is, and whether he does enough with his size and talent. Case in point, he dominated Alexander Povetkin, but never applied himself in the way he could have, or should have, in what was an ugly, hard to watch match. Still, 61 career victories, and 19 straight wins over the past nine years, including 15 title defenses. Staggering.
32 (23) -2
+1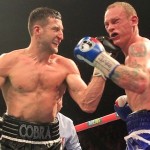 Jean Pascal, Jermain Taylor, Andre Dirrell, Mikkel Kessler (twice), Arthur Abraham, Glen Johnson, Andre Ward, Lucian Bute, George Groves. An 8-2 record against that level of opposition over the past four years, plus a win over Yusaf Mack. Even though he got dominated by Ward, that's still an incredibly daunting and impressive run. Most impressive of all was the resounding KO win over the previously undefeated Bute. He was losing against Groves though, and the referee bailed him out with a quick stoppage. Luckily, we'll have a rematch to sort things out in May!
54 (32) – 6 -2
+1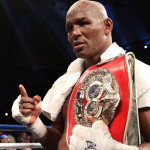 Tell me you weren't really surprised that Hopkins outclassed, and out-foxed Tavoris Cloud? Defeating Karo Murat wouldn't mean much on its own until you factor in that Hopkins is damn near 50 years old and is getting it done. He's still clearly one of the best fighters on the planet. With the right matchmaking, he can continue this run for quite some time. Beibut Shumenov next, and then potentially Adonis Stevenson, which would just be an outstanding fight to see.
34 (28) – 0
+1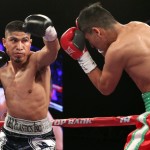 Mikey Garcia's debut into the pound for pound rankings had been long awaited. The competition he faced was just so miserable for so long. But he shined with his dominant win over Orlando Salido, scoring three knockdowns along the way. Followed that up by taking out Juan Manuel Lopez, moving up to 130 lbs and defeating Roman Martinez, and then outclassing Juan Carlos Burgos. His offensive arsenal is just so smooth and refined, and the kid is still just 26.

28 (25) – 0
+1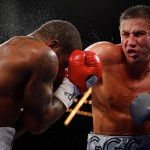 GGG made his debut on our pound for pound list as he has continued to tear a hole through the middleweight division. Matthew Macklin was supposed to be his toughest fight to date, but Golovkin made it look like easy work, absolutely smashing him en route to an early stoppage win. Curtis Stevens came, and went, as was expected. One of the most exciting and captivating fighters to watch right now. A very fun match with Julio Cesar Chavez Jr. is in the works for summer.
28 (16) – 0
-6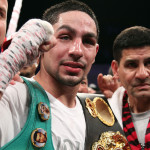 Garcia falls a long way after his disappointing outing against the tough Mauricio Herrera. It's a long fall after having just scored his breakout win against Lucas Matthysse, but it is what it is. I never put any stock into his wins over Erik Morales. But the knockout of Amir Khan was sensational, and he got past a stern test from Zab Judah. Swift has plenty of opportunities to prove himself once again, and if you've learned anything yet, you probably shouldn't bet against him because he finds ways to win.
15.Takashi Uchiyama
21 (17) – 0 -1
Debut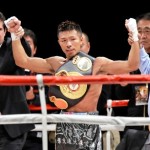 Uchiyama's resume isn't the lengthiest, but he's made it count. Broke out into the scene with stoppage wins over Takashi Miura and Jorge Solis. Since, has defeated two unbeatens in Bryan Vasquez and Jaider Parra, and scored another title defense in December. For reference, it was Vasquez who just impressed so many people in an undercard showing, and he was stopped by Uchiyama. Only blemish is a technical draw for a fight stopped in the 3rd round against Michael Farenas.
26 (14) – 1 – 1
-1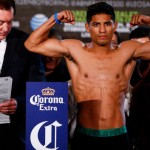 Abner Mares went through one of the toughest stretches in the sport. Yonnhy Perez, Vic Darchinyan and Joseph Agbeko, twice, then Anselmo Moreno, a fight many expected him to lose, another move up in weight, and a TKO title-winning victory over Daniel Ponce de Leon. Jhonny Gonzalez wasn't an easy opponent either, and he proved that by knocking out the undefeated Mares in Round 1. A 1st round knockout loss though is not as bad in many ways as a thorough beat down or one-sided defeat over 12 rounds. Rematch didn't happen though, and he's been on the shelf.
32 (21) – 2
-1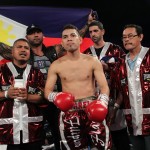 Tough loss for Donaire, who had so much momentum heading into that fight. Was he simply overlooking Rigondeaux, and enjoying his star status a bit too much? Was it really the shoulder injury? Or did he just lose to the better guy? Moved up to Featherweight but didn't look particularly impressive against Vic Darchinyan, despite the fact that he rallied to score the stoppage win. Is the fire and passion gone? We'll see when he gets a championshpi fight in May against Chris John's conqueror, Simpiwe Vetyeka.
24 (22) – 0 -1
+2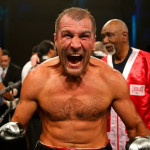 Krusher quickly rose from nowhere to become one of the must-watch fighters in the game. Made short work out of the likes of Gabriel Campillo and Nathan Cleverly, and most recently, Ismayl Sillakh and Cedric Agnew. What's not to like? Should be on a collision course with Adonis Stevenson, but looks like fans are getting jobbed out of yet another great fight.
23 (20) – 1
–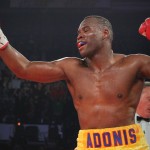 Adonis Stevenson is one of the most explosive punchers, and athletes, in the game. The Round 1 KO win over Chad Dawson certainly showed that loud and clear. Followed that up with a dominating win over Tavoris Cloud. Stevenson, who was shockingly kayoed in 2010, seems to turn the other direction when the name Krusher Kovalev comes up in conversation.
20.Shinsuke Yamanaka
20 (15) – 0 – 2
-2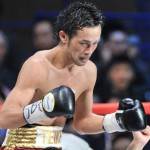 Shinsuke Yamanaka has flown under the radar for American fight fans. When Vic Darchinyan traveled to Tokyo in 2012 to fight him, it was presumed by many to be a quick stopover for the Raging Bull on the way to bigger things. But Yamanaka didn't see it that way, handing him a defeat, and adding to a growing resume which includes wins over Malcolm Tunacao, Tomas Rojas, Christian Esquivel and most recently, Alberto Guevara.
---
We formerly showcased a list of the top 10 pound for pound boxers, but it has now been bumped up to the top 20, with about 25 more on the bubble listed as well. It's all in the effort to provide for you the most complete picture of the sport's very best.
The next 25+ on the Bubble (in alphabetical order)
Devon Alexander, Canelo Alvarez, Adrien Broner, Lucian Bute, Miguel Cotto, Vic Darchinyan, Chad Dawson, Juan Francisco Estrada, Yuriorkis Gamboa, Jhonny Gonzalez, George Groves, Robert Guerrero, Yoan Pablo Hernandez, Marco Huck, Amir Khan, Koki Kameda, Erislandy Lara, Vasyl Lomachenko, Marcos Maidana, Lucas Matthysse, Anselmo Moreno, Jean Pascal, Lamont Peterson, Shawn Porter, Orlando Salido, Leo Santa Cruz, Giovani Segura, Austin Trout, Miguel Vazquez, Simpiwe Vetyeka, Brian Viloria